Interior & Exterior Remodeling
RDF Construction can renovate your interior and exterior living areas into beautiful new spaces that meets your style, specifications, and budget. We take pride in the quality of our work, timely service, and open communication throughout the process.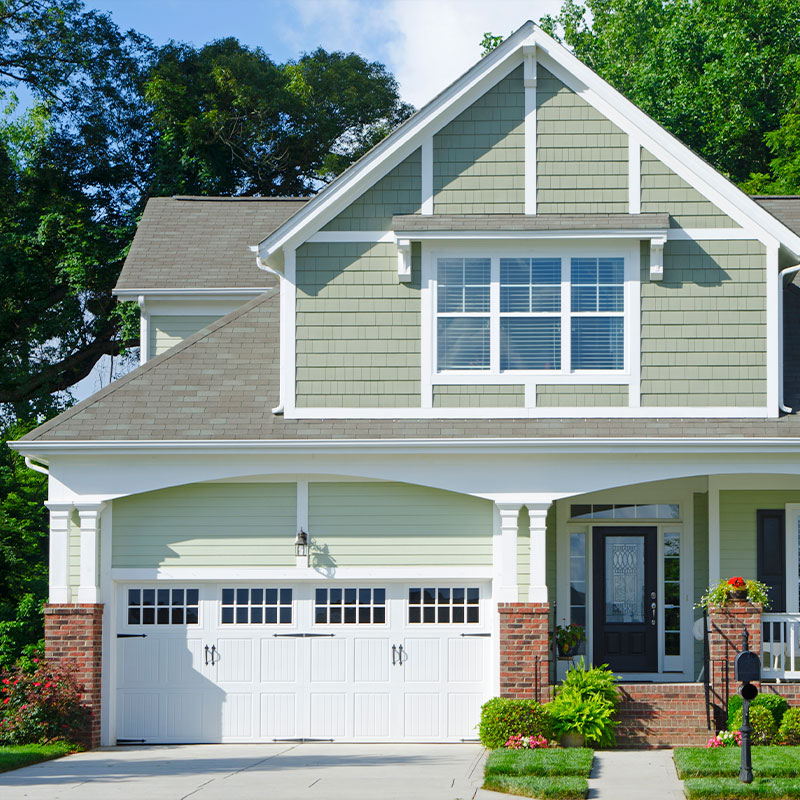 Interior Remodeling
We can handle all of your interior remodeling needs from renovating a single room to changing layouts or converting unfinished spaces. We take care of all the details including finish trim, built-ins, and more.
Finished Basements
A finished basement adds additional living space and value to your home. With the mechanicals, foundation, and outside walls already in place, it's a faster and more cost-effective project than an addition.
Drywall & Painting
Repairing drywall and adding a fresh coat of paint will give your home a new, clean look. We are also able to add textured ceilings or remove texture.
Flooring
Does your floor need updating or replacement? RDF Construction provides hardwood, tile, carpet, and vinyl flooring installation.
Additions, Garages & Sunrooms
Whether you're looking for more living space to host friends and family, a garage to house your cars and equipment, or a sunroom where you can soak up some natural light, our crew has the experience to make your renovation dreams a reality.
Roofing
If your roof needs repair, you can have peace of mind knowing RDF Construction is only a phone call away. No matter if the job is big or small, we offer prompt response and customized solutions to help with all of your roofing needs. When it's time to replace your roof, we use high-efficiency materials designed to be the most long-lasting and cost-efficient on the market from leading manufacturers including GAF/ELK, CertainTeed, and Grace.
Siding
Selecting a siding product is an important decision that will impact your home's exterior and its energy efficiency. RDF Construction installs a wide array of vinyl siding styles and colors to match your home, taste, and budget, providing a beautiful exterior finish that will last for years to come.
Gutters
Old gutters and downspouts can rust, leak, and break apart over time, not to mention cause leaking basements and cracked foundations. That's why it's important to maintain a properly-functioning gutter system. We offer professional installation of the latest color-coated seamless gutters that reduce the possibility of leaks and protect your home and landscape.
Insulation & Weatherization
We are able to provide improved insulation and weatherization to create a more energy-efficient and comfortable home.
Maintenance Services
The appearance of your home is important. Let us help keep your property looking its best with gutter cleaning and power washing.
New Construction
As a full service provider, RDF Construction is able to help your new home become a reality. We also provide site work for projects as well.
Light Commercial Services
RDF Construction is a trusted provider when renovating office or other commercial spaces to meet the day to day needs of your business.