Kitchen & Bath
Bathrooms and kitchens are places to live well and reflect your sense of style. Kitchens are no longer just cooking spaces; they're gathering places and a focal point for your home. Baths are not just function-oriented, but places of practical luxury. Redesigning either or both not only greatly enhances your enjoyment of your home, but also adds to its value.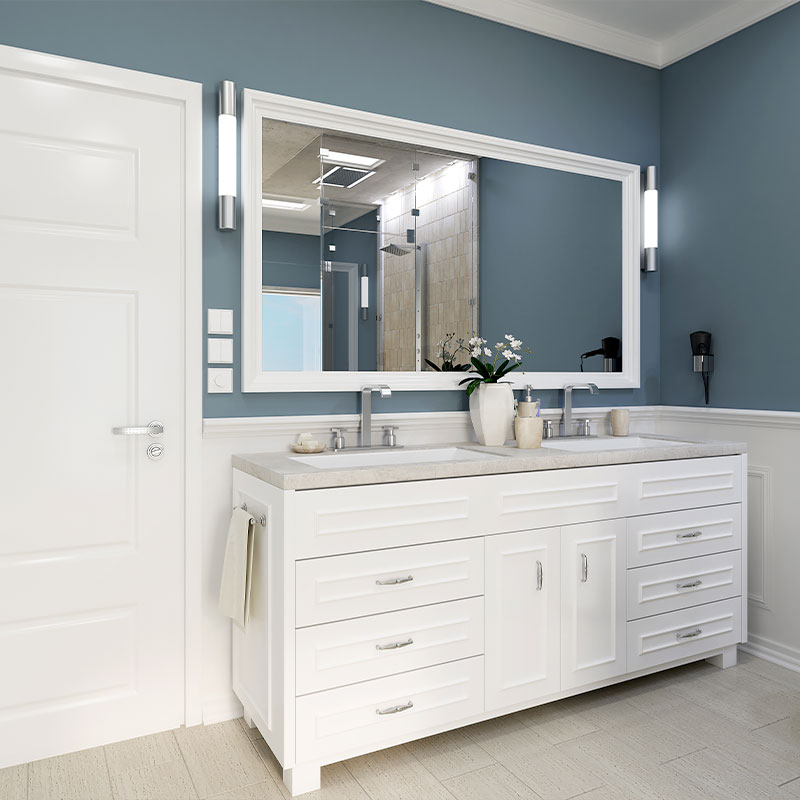 Kitchen Remodeling
From breakfast nooks to countertops and cabinetry, we can design the kitchen of your dreams. We are happy to explore the possibilities with you and are dedicated to working within your vision, budget, and timeframe to make the process as smooth and enjoyable as possible.
Bathroom Remodeling
We can either refresh your current space, leaving the same layout of counters, tub, shower, and toilet, or start with a blank canvas to create a whole new look to your specifications. With RDF Construction, quality workmanship shines through on every project.